Sammy's Pizza & Dean's Toasted Subs


Ramsey, MN
---
Find Us
13939 St. Francis Blvd #100
Ramsey, MN 55303
Hours
Mon.: Closed
Tues. - Thurs.: 11 a.m. - 8 p.m.
Fri.: 11 a.m. - 9 p.m.
Sat.: 4 - 9 p.m.
Sun.: 4 - 8 p.m.
Menu
Our menu features award-winning pizzas, subs, salad, munchies and desserts.

Click here to view our entire menu.
ORDER ONLINE
Established 1954
Greetings from Jeff Perrella – the grandson of Minnesota's famous pizza guy, Sammy Perrella, who opened the first Sammy's Pizza in Hibbing, MN in 1954.

Some would say it all started more than 69 years ago in a small, rural town on Minnesota's Iron Range. But those of us who knew Grandpa Sam say it all started with a hope and a dream.
In the early 1950s, few people in northern Minnesota even knew what pizza was. But when Sam Perrella, owner of a small café in Keewatin, heard stories from World War II veterans about favorite foods they'd discovered while serving in Italy, he decided to investigate. He spent time in Chicago learning from some of the best pizza makers (where he picked up on the idea of square cut slices), then – working with his wife Louise – they combined traditional family recipes with their own special touches.
Sam moved his small café to the larger, neighboring town of Hibbing in 1954, and Sammy's Pizza was born.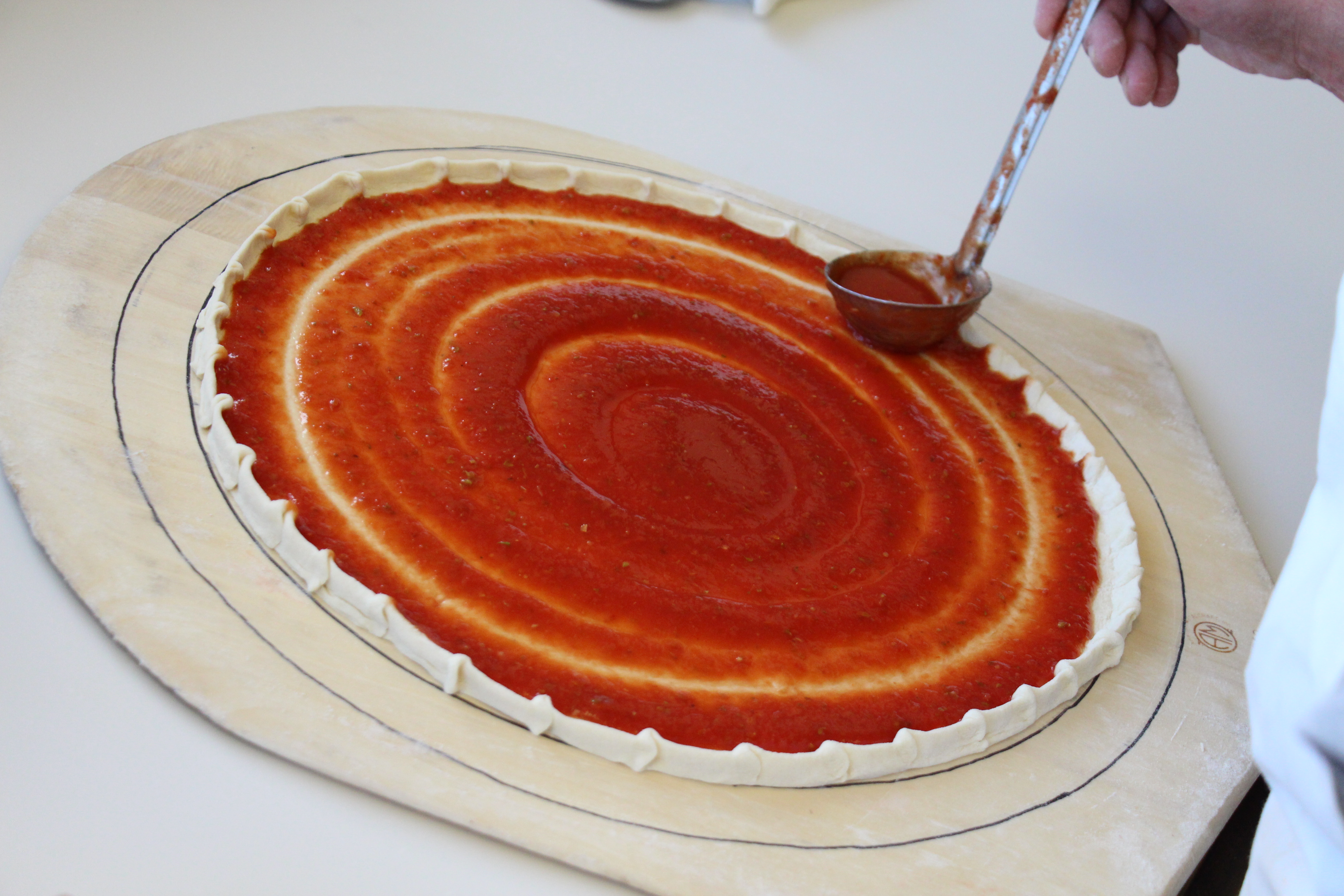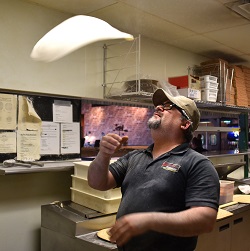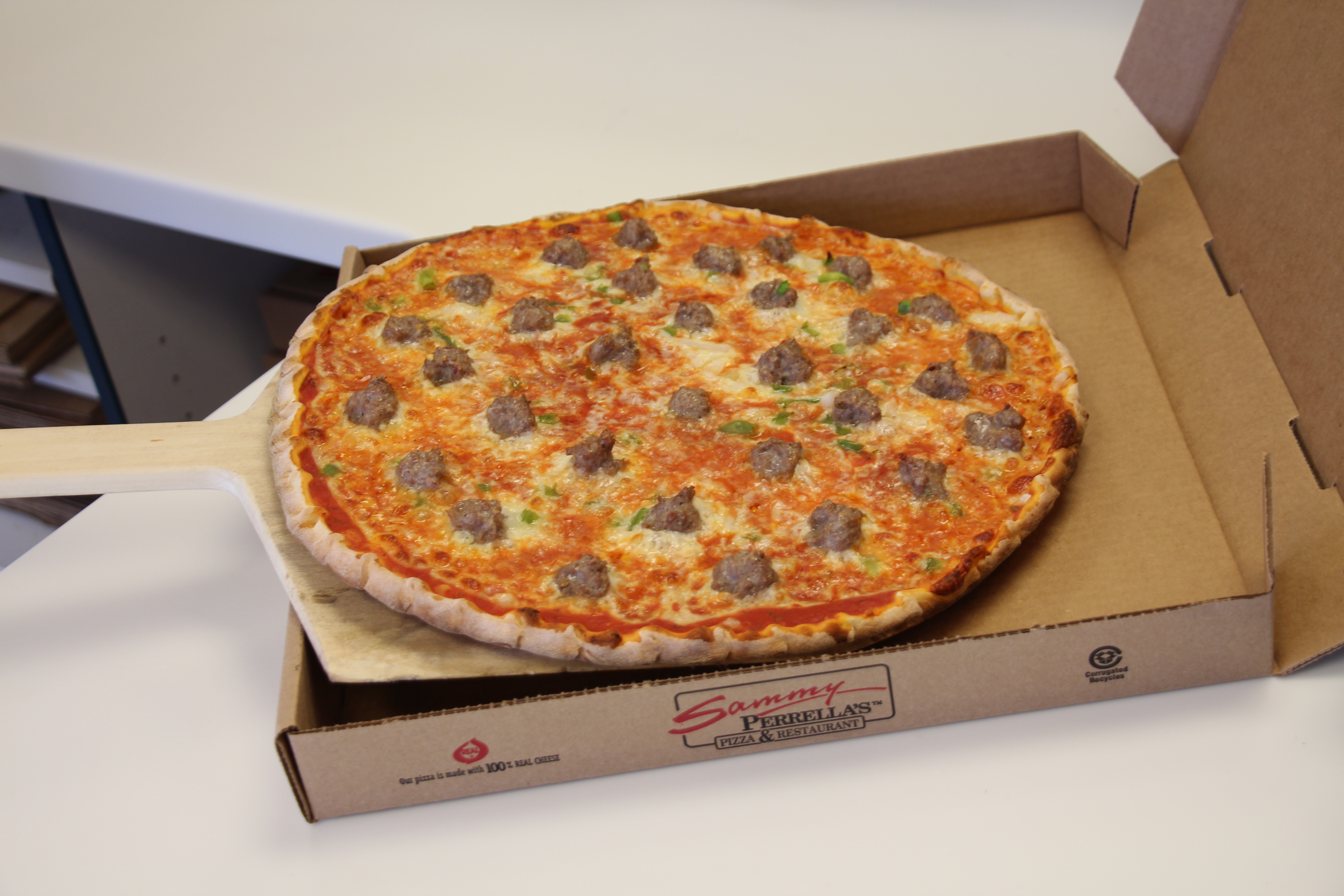 My siblings and I got started in the family business at a young age. We were always around it and there were always small jobs that needed to be done. When we were old enough to finally be official employees, we spent many long nights doing dishes. Once we mastered the fine art of washing dishes, we finally moved up to cooking, making pizzas, delivering, waiting tables, and eventually managing. We got all of our experience at the original store in Hibbing, which was eventually passed on to our mom and dad.
Our roles as owners began in Coon Rapids in 2004. After years of planning and location searching, and tons of help from our parents, our dream finally became a reality. My brother, Joe, has since opened another location in Elk River. And now, I'm excited to introduce the Sammy's brand to the great community of Ramsey, MN.
Our Secret Sauce
We've always believed in a simple ideology: Be an innovator, not a follower. Take the proper time to prepare something right. Strive for a home-cooked, quality product, a fair price, and personal service. Go through the extra effort and expense to be the best. And, only serve a meal that you would be proud to serve guests in your own home. That's what our "family tradition" means.
Over the years, the tastes and traditions of Sammy's have gained an almost cult-like following, as devoted Sammy's lovers have developed their own traditions around the pizza and restaurants. What originally started as a small café, Sammy's has grown to 15 locations across Minnesota, Wisconsin and North Dakota.
We create works of art that inspire tradition – all still using an original secret mix of seasonings for the sauce, high-quality specialty meats and cheeses, and all still forming the signature crimped crust made from dough mixed each morning, just as Sam and Louise. It's that very sense of tradition that generates a deep felt gratitude to everyone who has made Sammy's a part of their lives over the years. Today, we're proud that we are in the fourth generation of pizza makers – or as we like to refer to them as, artisans.
Get Social!
See what our fans are saying and join the conversation!